Tarifmotor
Denne side demonstrerer hvorledes HUGIN kan benyttes som tarifmotor.
Præmien er beregnet til: kr.
Figured nedenfor viser HUGIN modellen, der implementerer tariffen.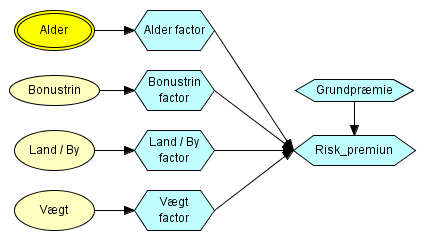 ---
ENGLISH VERSION BELOW
---
This page demonstrates how HUGIN can be used as an engine for insurance policy pricing.
The price of the insurance policy is computed to be: EUR.
The figure below shows the HUGIN model that implements the pricing model.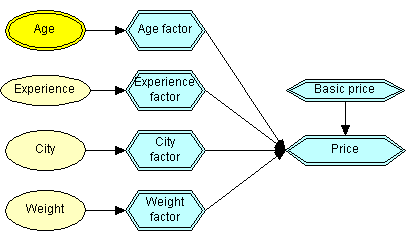 ---